From routine foot care to surgery, A Step Ahead Foot Clinic is equipped to handle all your needs. To help you understand your options, we've included descriptions of some of our leading services and products on this page.
The most important service you will receive from us, after our hands on care, is EDUCATION.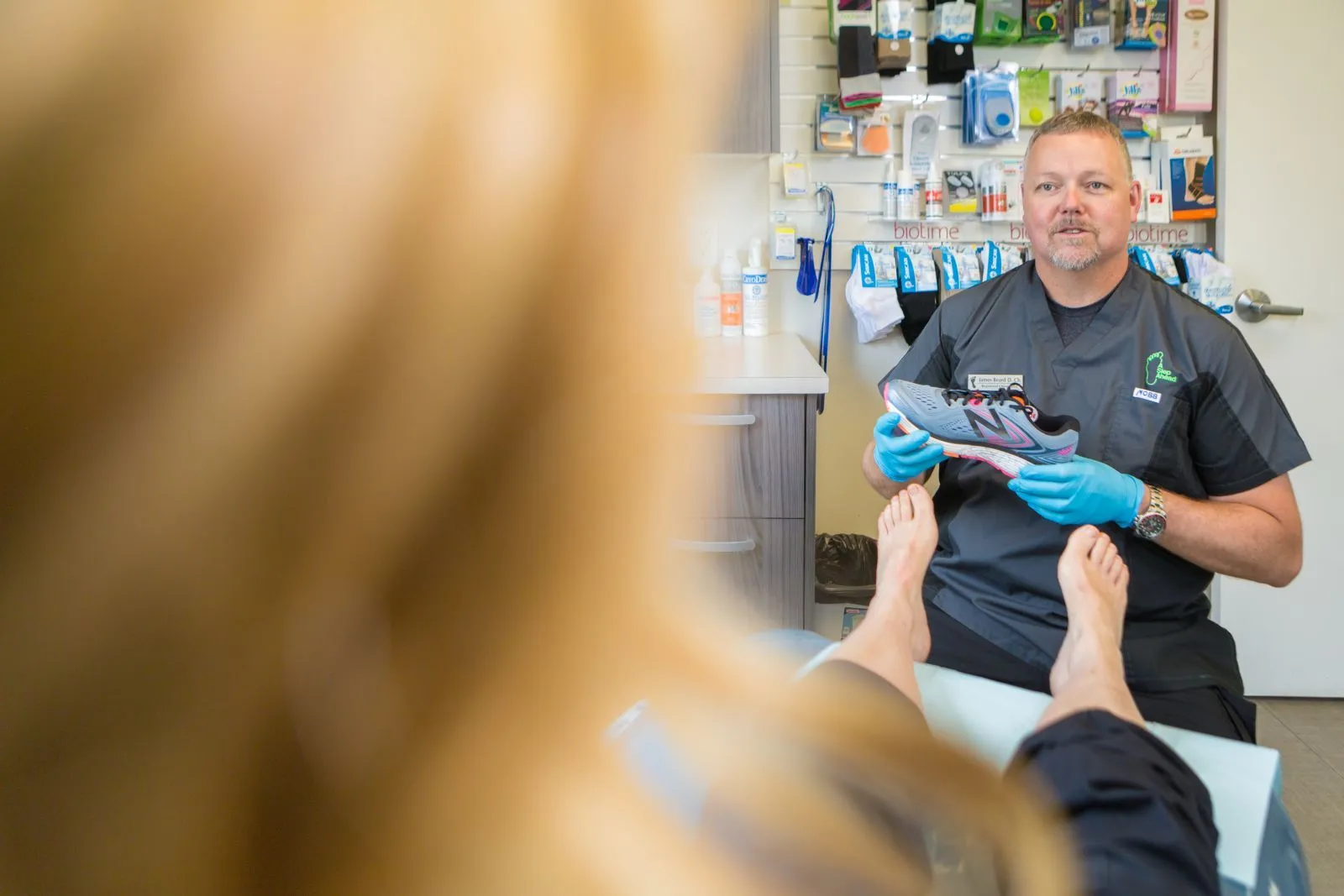 Achilles Tendon
Ankle Stability
Ankle Instability
Ankle Sprains
Arch Supports
Arthritic Foot & Ankle Care
Athletes Foot
Bunions
Back Pain
Ball of Foot Pain
Charcot Foot
Clawed Toes
Compression Socks
Cracked Heels
Custom Footwear
Calluses
Corns
Crush Injuries
Diabetic Foot
Flat Feet
Fungus Toenails
Family Foot Care
Foot Odour
Foot Pain
Geriatric Foot Care
Gout
Hammertoes
Heel Spurs
Heel Pain
Hip Pain
Ingrown Toenails
Injuries
Insoles
Knee Pain
Metatarsalgia
Neuromas
Nail Care
Nail Surgery
Plantar Fasciitis
Poor Circulation
Orthotics
Prescription Footwear
Sesamoiditis
Shin Splints
Sprains
Sweating Issues
Thick Nails
Ulcers
Warts
Wounds
Products
Our office stocks a wide assortment of high qualilty foot products, shoes, sandals, and orthopaedic devices.